Meet the author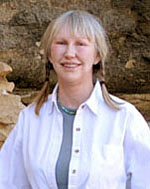 Sally Crum's first jobs as a teacher's assistant for the Pala Band of Mission Indians near San Diego and at a Navajo boarding school in Arizona inflamed a childhood fascination with native cultures.
Since the mid-1970s she has led tours of cliff dwellings at Mesa Verde National Park, worked as an interpretive ranger at other Southwestern parks, and conducted archaeological surveys for the Navajo Nation, private contractors, the Bureau of Land Management, and has recently retired from the U.S. Forest Service.
Sally does much of her writing in a rustic log cabin on the Uncompahgre Plateau in Western Colorado.
---
Meet the illustrator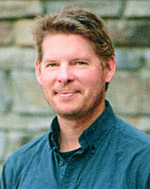 Eric Carlson was born and raised in Juneau, Alaska, and was strongly influenced by the rich native cultures and environment of the Northwest Coast.
His educational background in psychology and anthropology further prepared him for employment as an archaeologist and illustrator of artifacts, which he pursues across the West and as far away as the Dead Sea Basin in Jordan.
His illustrations have been published in and on covers of many scientific texts.
Eric currently resides in Montana.
---